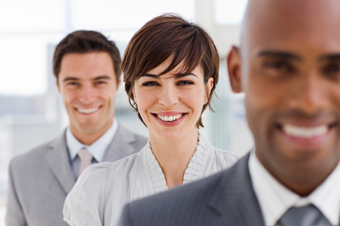 Glocal Insurance understands the significant role that human resources (HR) professionals have in designing healthcare plan designs, communicating with employees, addressing employee claims issues and educating upper management. We help our clients with most HR-related compliance issues including the creation of employee handbooks, drafting of standardized company policies, adherence to state and federal legislation, and uniformity of personnel forms. We also assist HR professionals in customizing human resources policies and procedures that provide the appropriate balance for all employees, while exhibiting the necessity for a well-informed human resources department.
Comprehensive Human Resources Solutions
As more companies continue to reduce human resources department expenses, the need for an experienced independent consultant continues to increase at unprecedented levels. Our consultants help clients with all functions relating to human resources. The following is just a sampling of our comprehensive services:
Writing and implementing a compliant Employee Handbook
Drafting a legal Arbitration Agreement
Designing a Confidentiality and Use of Company Equipment Agreement
Developing a payroll vendor relationship
Creating and updating your COBRA notification letters
Conducting new employee orientation meetings
Implementing a corrective discipline program
Classifying the current status of non-exempt and exempt employees
Assisting with implementation of a formal employee performance review program
Writing formal job descriptions for all employees
To facilitate the efficiency of our clients' human resources department and provide additional value, Glocal regularly provides updates on legislation and trends that are relevant to our clients' operations and employee benefits insurance programs. This proactive communication reduces the potential exposure to the client for non-compliance issues and employee litigation.
We customize our Human Resources Consulting services for each client. Our Glocal professionals have saved clients millions of dollars by recommending business modalities that save the client hard costs in insurance premiums and limiting potentially expensive litigation. Call us to discuss your human resources needs, and we can immediately begin the process of bringing your company into legal compliance with the Patient Protection and Affordable Care Act (PPACA) and all other HR-related compliance matters.