The advanced market sales professionals at Glocal Insurance design key executive insurance for companies that wish to offer highly compensated employees benefits additional compensation. Key executive insurance includes, but is not limited to, disability, life, annuities, long-term care and health insurance reimbursement. We know that executives are difficult to recruit, and even more challenging to retain, so our Glocal professionals customize creative insurance plans that reward and retain these key employees.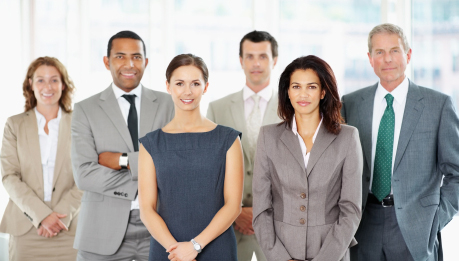 Most company executives are penalized by the legislative and insurance carrier-sanctioned benefit limitations associated with group retirement, life and disability insurance programs. Our advanced markets team customizes executive packages that satisfy the unique needs of our clients. The plans we design address the individual needs of executives and the overall business strategies of the company. Whether it is a key executive life insurance plan, an executive carve-out disability product, or a buy-sell agreement, our consultants listen to the client's strategic plan, and customize an executive insurance package that indemnifies the business and uses the economies of scale to qualify the client for group discounts with multiple products.
Glocal only recommends A-rated insurance companies to underwrite and issue our disability, life and long term care policies. To recommend any carrier other than an A-rated insurance company is to compromise the financial integrity of these insurance custom designed products that provide benefits or compensation that our clients are relying on in their time of need. Furthermore, unlike many of our competitors, we do not engage in any exclusive agreements with the insurance marketplace. This philosophy assures each client of an insurance package that is based on integrity and competitive accuracy – not a captive arrangement with a specific vendor.
The following list are just examples of the executive benefits packages that we have designed for clients:
Supplemental Group Term Life Insurance
Supplemental Group Universal Life Insurance
Supplemental Group Disability Insurance
Term Life Insurance Buy-Sell Agreements
Business Succession Agreements
Key Executive Life Insurance
Key Executive Long-Term Care Insurance
Nonqualified Retirement Program
Supplemental Executive Health Plans
Please contact us to discuss potential key executive benefits for your company's upper management and executive staff.